Video Walls
Get the edge with visually stunning video wall solutions.
Also comes with hydraulic push out brakcets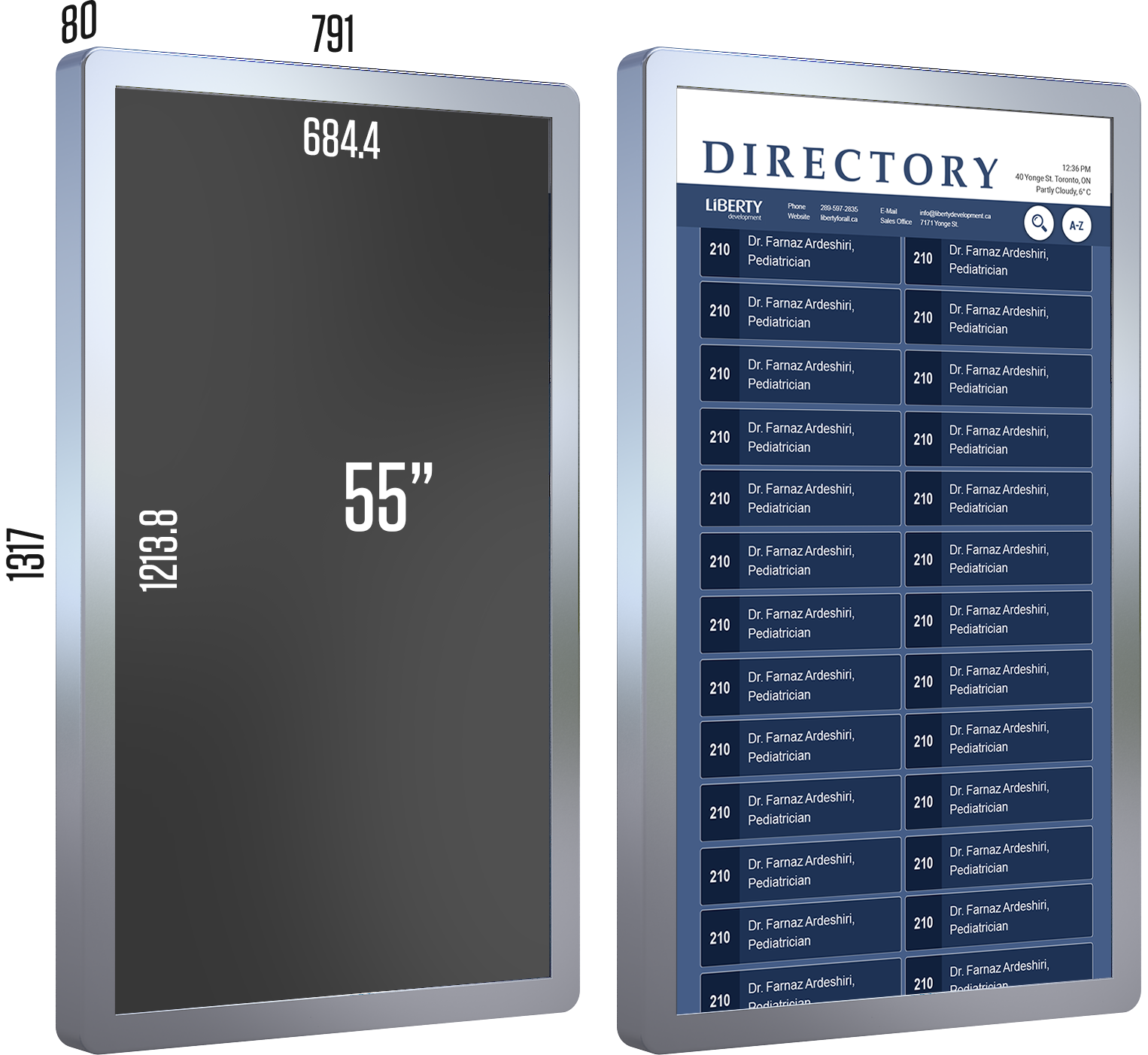 Wall mountable
Multi-Touch
Interactive Screens
Powered with multi-touch technology and Windows 10 operating system. It comes in 21.5", 32", 43" and 55" Horizontal or Vertical orientation.
Free-Standing
Multi-Touch Kiosk
More Power More Performance, Use it for Digital Signage or for Interactive Applications.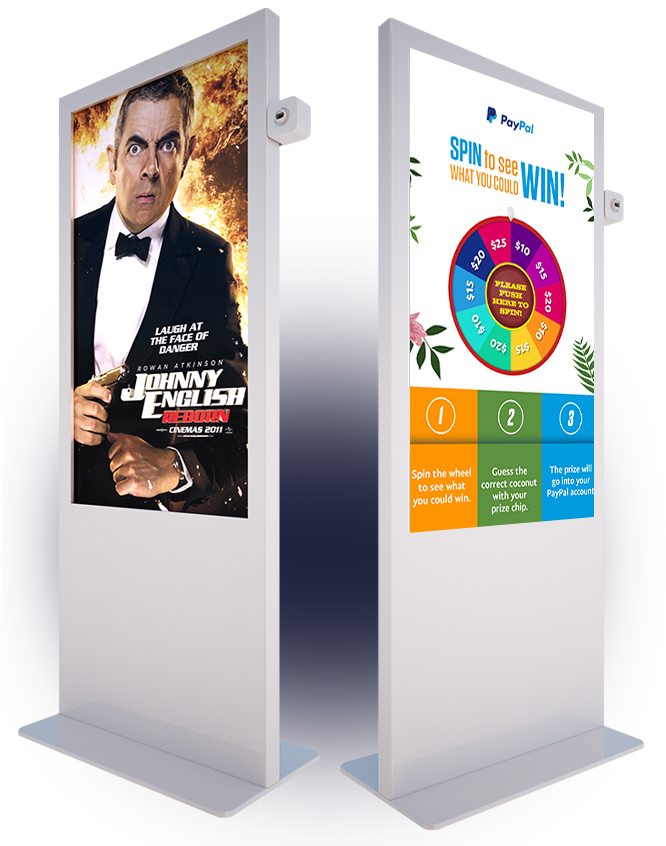 Eflyn POS Extension
The intelligent, easy-to-use Efyn POS Extension will add life to your existing kiosk and convert it to a self ordering system for your retail or restaurant.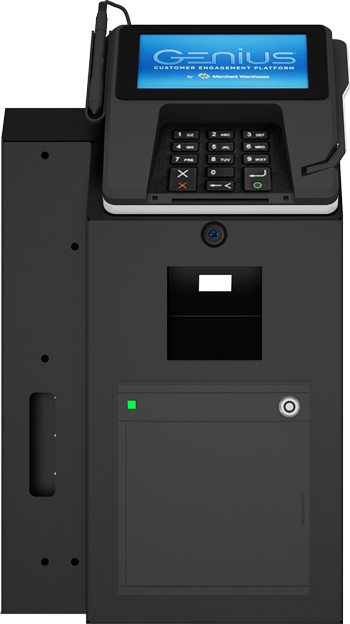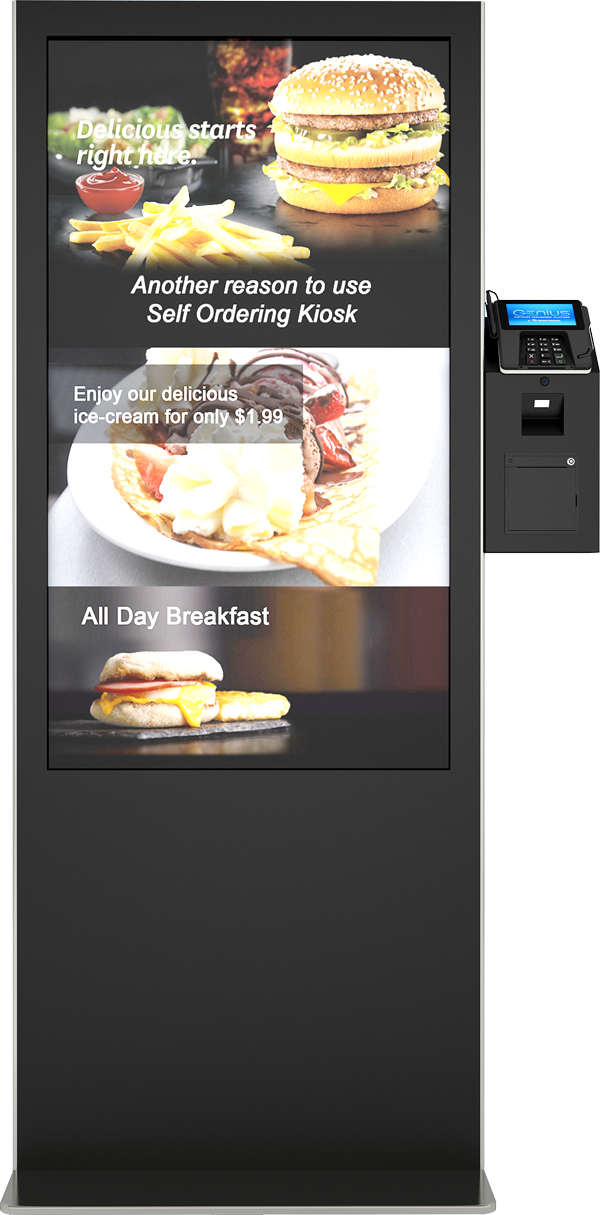 Introducing
21.5 Mini Kiosk with Catalog Holder
The 21.5" Catalog Kiosk is the lightest in Eflyn's line of freestanding kiosks, it can be lifted and carried by a single individual. It's not only light and portable but durable and dependable.
The main function of this kiosk is to operate as a freestanding kiosk and be useful in other ways like entertaining customers and guests through print materials.
Eflyn Apps

Hardware and Software
Designed Together. For an
Eternal and Harmonious Experience

WHY EFLYN KIOSKS?
Increase brand engagement and customer loyalty where your
customers are with interactive kiosk and digital signage solutions.
Self-Ordering Kiosk
Self-ordering and Self Payment Kiosk is the future of restaurant, fast food chains and retailers. With companies like McDonald's and Wal-Mart taking a fast lead with self-ordering and self-payment solutions, it's only a matter of time before we see mass-market adoption of these new technologies
Free-standing or Wall-mounted
Our display solutions are available in both a free-standing mobile format as well as wall-mounted enclosures.
Built-in Digital Signage Manager
Every kiosk comes with Eflyn digital signage software pre-installed. Start running your posters and videos on your screen right out of the box.
Custom App Development
With over 15 years of software development experience, our team can help you build the perfect kiosk app for your needs.
Lead Generating Games & Applications
We know the pulse of your consumers. Eflyn Kiosks Applications & Softwares help businesses collect their customers and guest data such as email and names. Such as Eflyn's Spin to win, Match Game and Facebook Photobooth App. Please ask us about our lead capture apps designed for all types of touch screen interactive kiosks.
Built for 24/7/365 Commercial Use
Eflyn displays are designed with commercial use in-mind, utilizing an industry-grade enclosure and 24/7/365 LCD displays.
Microsoft Windows 10
No more finicky media players or ancient operating systems. All Eflyn hardware runs on Microsoft Windows 10, fully-licensed and up-to-date.
Plug 'N' Play
Eflyn hardware is fully integrated and includes built-in Wi-Fi. Your kiosk is ready-to-use out of the box, just plug it in and you're ready to go!
Meet with an Eflyn Specialist
Bring the power of digital engagement to your business
Want to learn about digital signage? How about self-serve kiosks or setting up your own video wall? Learn from one of our digital engagement experts about the latest in interactive display technologies and software.