LARGE-SCALE DIGITAL SIGNAGE
LCD Video Wall
Video Walls
Get the edge with visually stunning video wall solutions.
Also comes with hydraulic push out brakcets
Video Wall Picture in Picture Variations

Different picture in picture variations that you see below are not illustrations or renderings. These are pictures taken from our own floor model video wall screen which comprises of 16 panels of 55" with hydraulic brackets. Please visit our showroom to check out a demo. If you are outside GTA please contact us to arrange for a web video cast.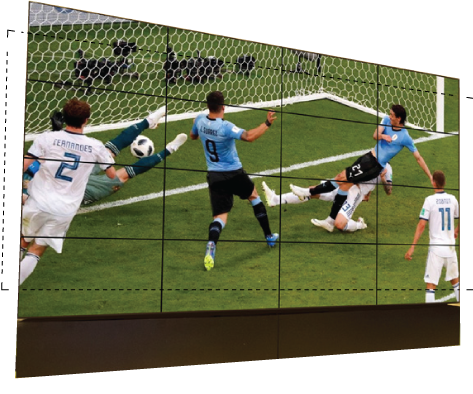 2 4×1 Poster Ads
(Top Right-Bottom/Top Left-Bottom)
2×2 Video (Middle)
4 1×1 Videos (Top Middle Left-Right/
Bottom Middle Left-Right)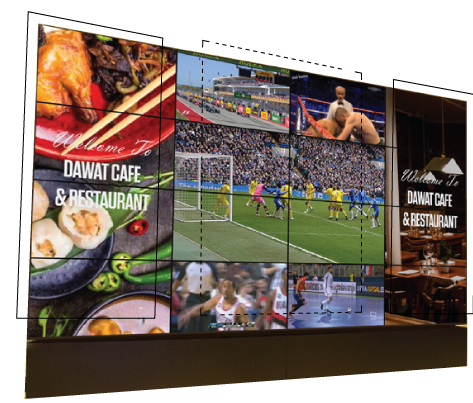 3 2×2 Videos
(Top Left/Right/Bottom Left)
4 1×1 Poster Ads (Bottom Right)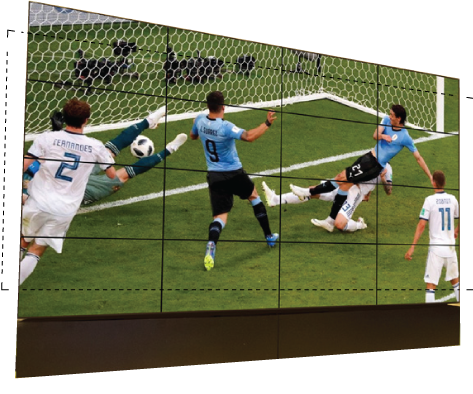 4×4 Fullscreen Video Ad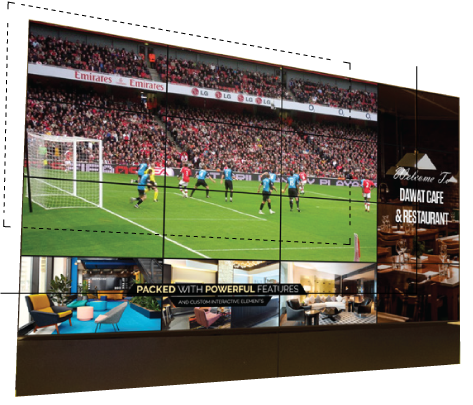 3×3 Video (Top Left)
4×1 Poster Ad (Top Right-Bottom)
1×3 Poster Ad (Bottom Left)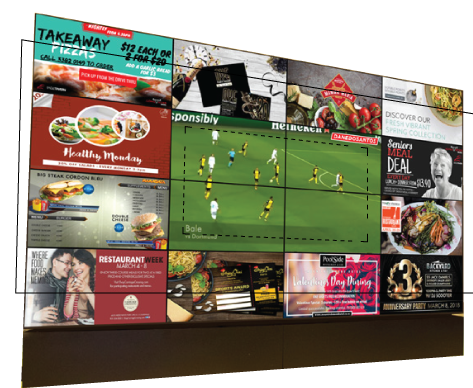 2×2 Video (Middle)
12 1×1 Poster Ads (Around Middle)
PEACE OF MIND SOLUTION

Packaged with Hydraulic Push Out Brackets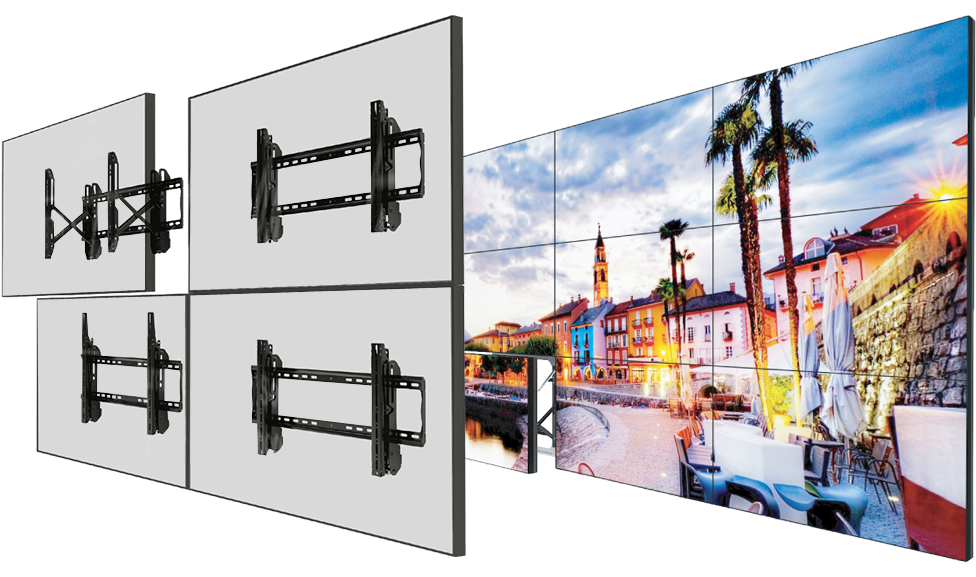 Eflyn provides a complete peace of mind solution. No matter how much tight space you are installing the video wall, our commercial grade video wall mounts with push to open and push to close locking system gives you an easy maintenance of your video wall.
These modular mounts can be used for landscape or portrait mounting. Aluminum wall plate spacers shortens install times. Perfect solution for mounting into a recessed wall.

Screen Specifications
47" Video Wall Panel Specs
Screen: LCD/LED
Height: 590mm
Width: 1044.90mm
Depth: 59.80mm
Bezel: 3.5mm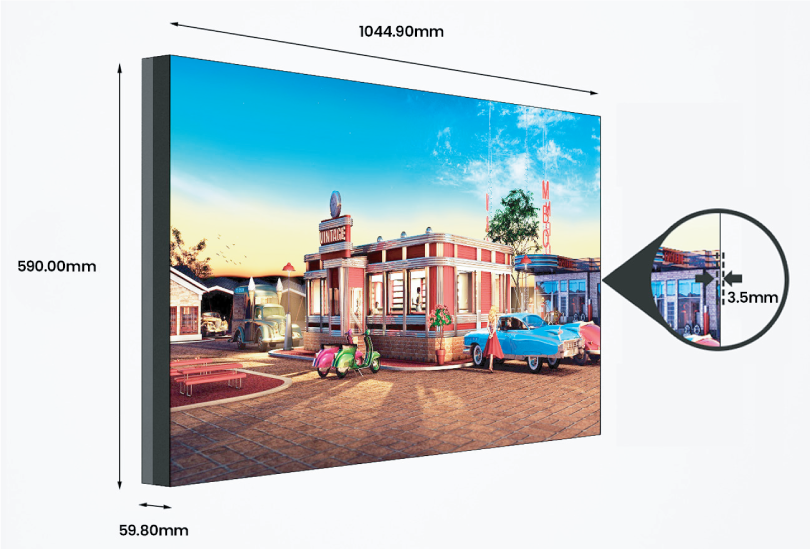 55" Video Wall Panel Specs
Screen: LCD/LED
Height: 684.30mm
Width: 1213.53mm
Depth: 67.30mm
Bezel: 3.5mm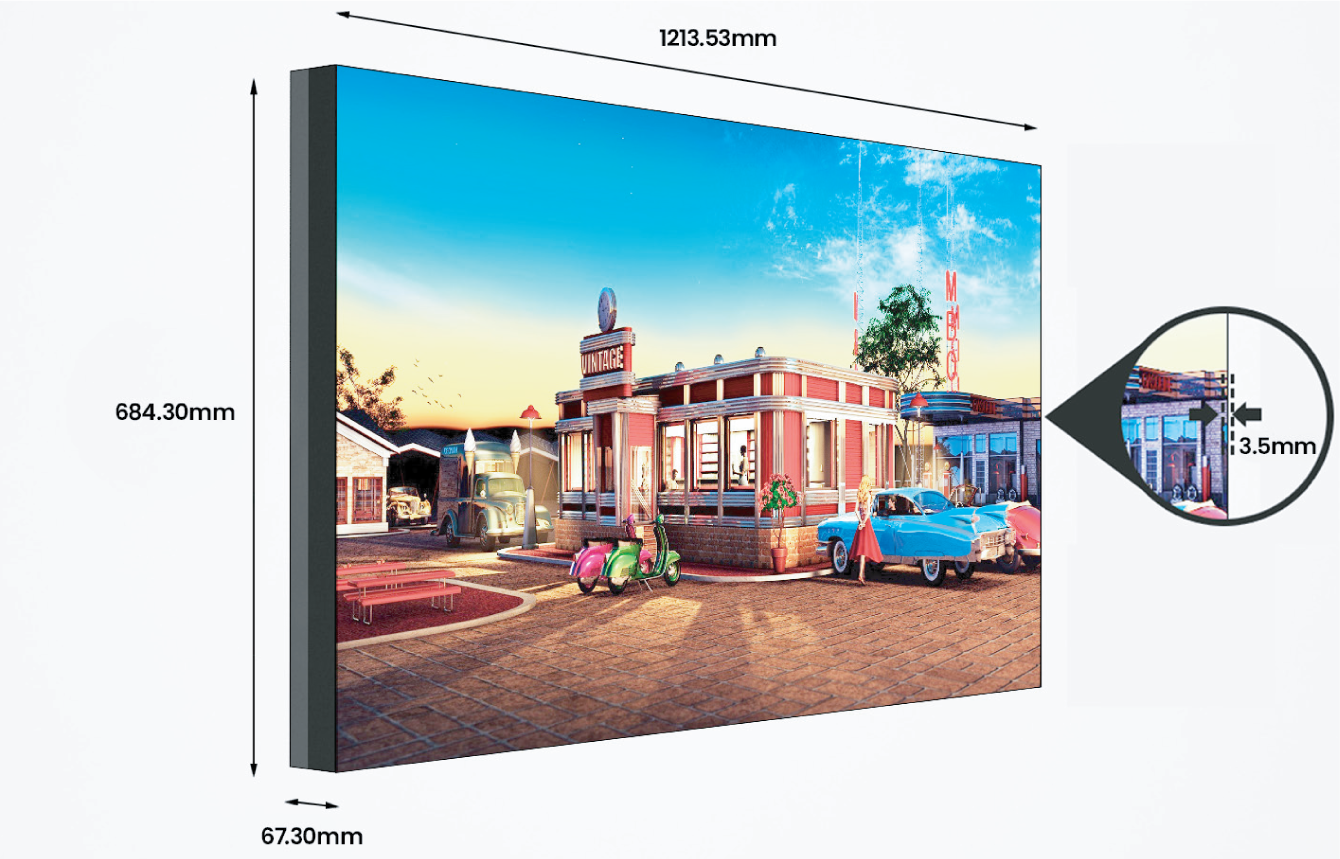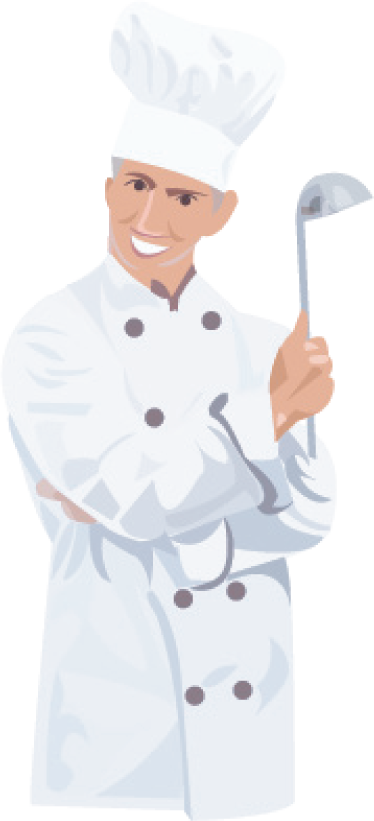 EFLYN MENU BOARD
Make Your Customer Hungry For More

With years of experience in the industry, we know how to provide you a smart solution which is not only economical but also flexible. That is why we have designed the digital screens hardware with high brightness and thin bezel for both portrait and landscape menu boards. Bundled with Saigon an Eflyn Content Management System will help you best digital menu with amazing text orientation, color balance and video contents.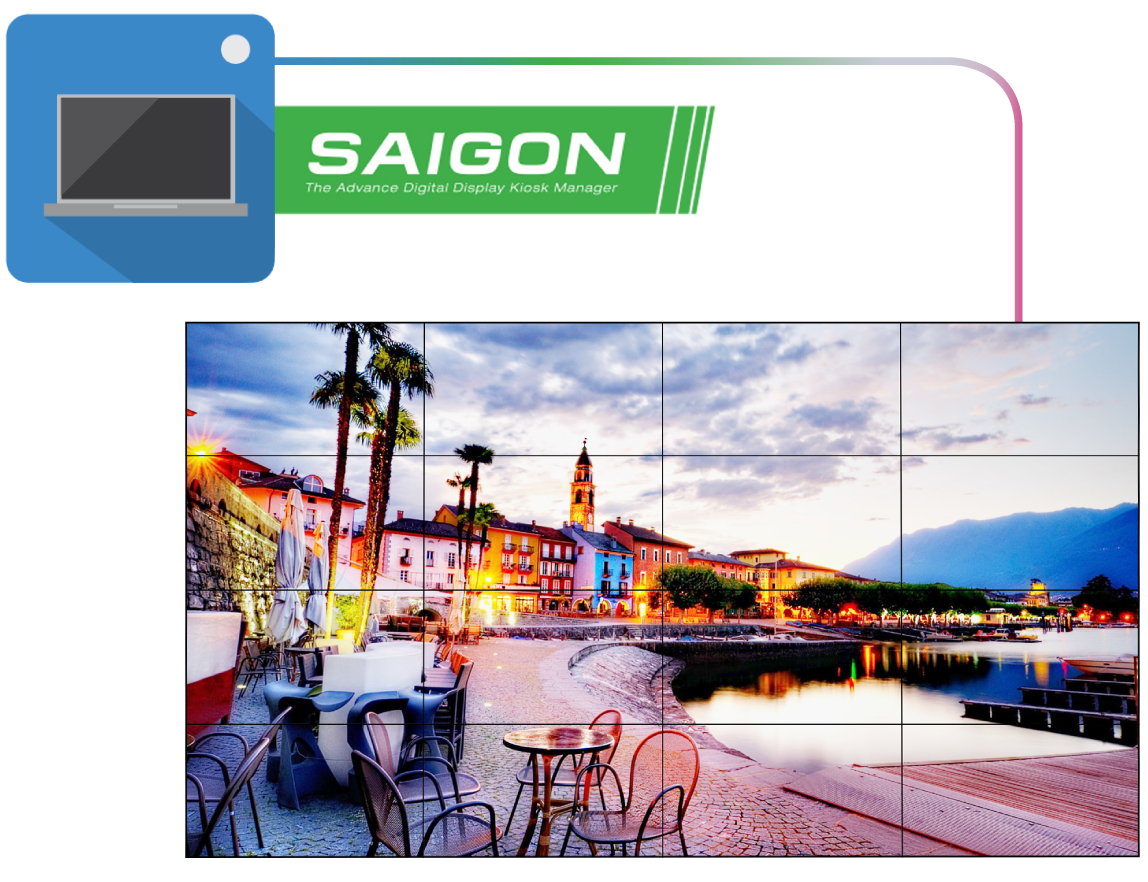 Manage your
Video Wall Content
Manage content on your video wall easily through our Saigon content management system. You can easily upload HD content like posters, products, promotions and videos and assign screens to them through Saigon. Assign the video wall to play in real time or schedule for a later date. It is undeniable video walls can make a big impact on any space.
Meet with an Eflyn Specialist
Bring the power of digital engagement to your business
Want to learn about digital signage? How about self-serve kiosks or setting up your own video wall? Learn from one of our digital engagement experts about the latest in interactive display technologies and software.
×
Your Message Has Been Received.
We respond to every single inquiry, whether it's for product information or sales, distribution, retail, fundraising and/or educational. Please allow us 24 hours and one of our team members will get back to you.
[close window]