LARGE-SCALE DIGITAL SIGNAGE
LCD Video Wall
Video Walls
Get the edge with visually stunning video wall solutions.
Also comes with hydraulic push out brakcets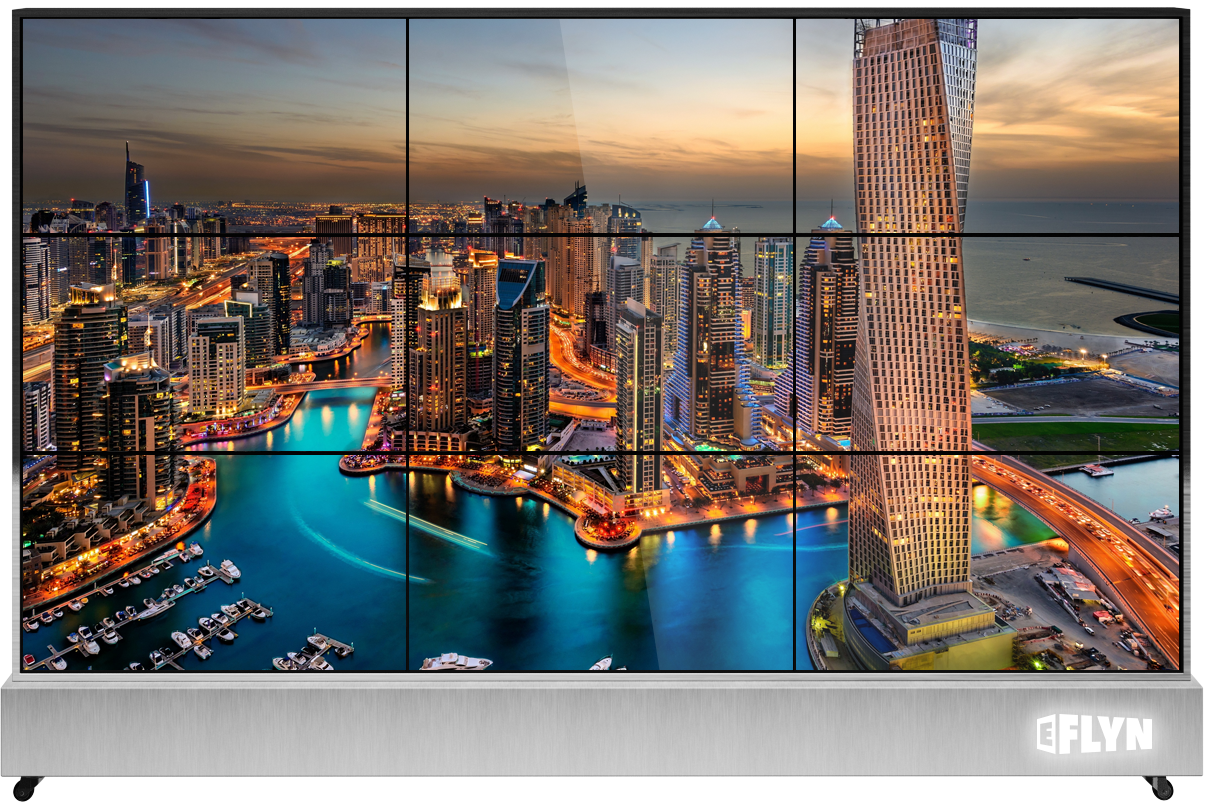 Get the edge with visually stunning video walls.
As people become less responsive to traditional ads, the only way to reach your audience is to stand out in a new way. Eflyn's HD video walls can help you do just that on a large and brilliant platform.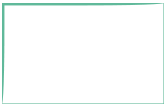 Ultra-narrow bezel as thin as 3.5mm

Optional Multi-touch Display

HD 1080p or 4K Displays
Free-standing or Wall- mounted options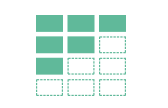 Variety of sizes, orientation and screens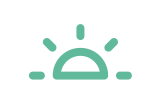 High-Brightness 24/7 Displays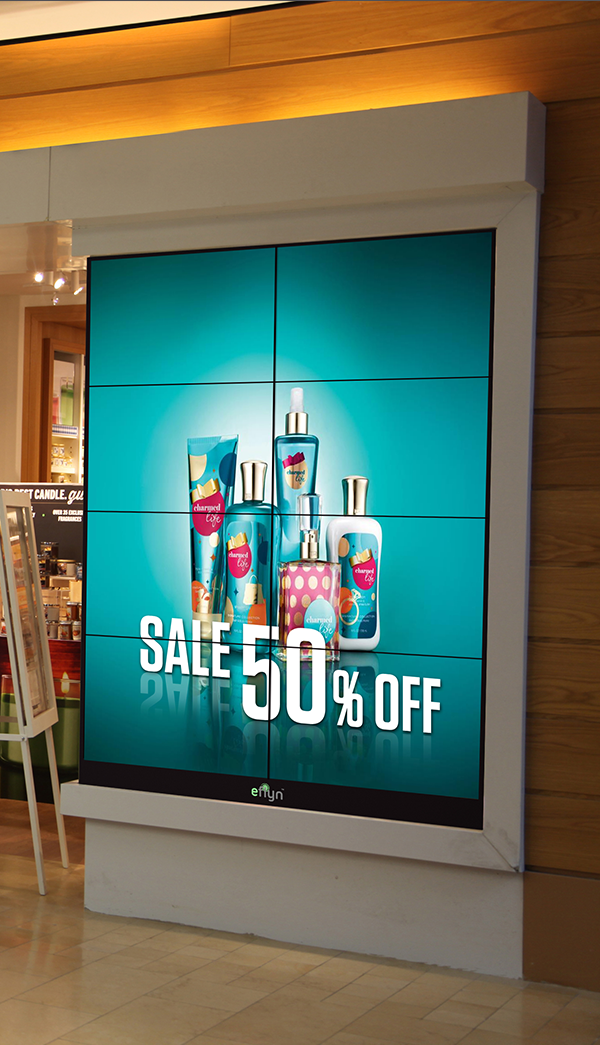 Digital Signage Features
Make a bigger impact at your retailer or restaurant.
A video wall is a special multi-monitor setup that consists of multiple computer monitors, video projectors, or television sets tiled together contiguously or overlapped in order to form one large screen.
Typical display technologies include LCD panels. Screens specifically designed for use in video walls usually have narrow bezels in order to minimize mullion, the gap between active display areas, and are built with long-term serviceability in mind.
High-Definition Displays
Quality displays make for quality images and video.
With brilliant high-definition picture quality, Eflyn's larger-than-life video walls inspire and engage. The display panels are made with 700+ nits brightness to create a visually stunning video wall. The displays are easily installed, maintained and managed.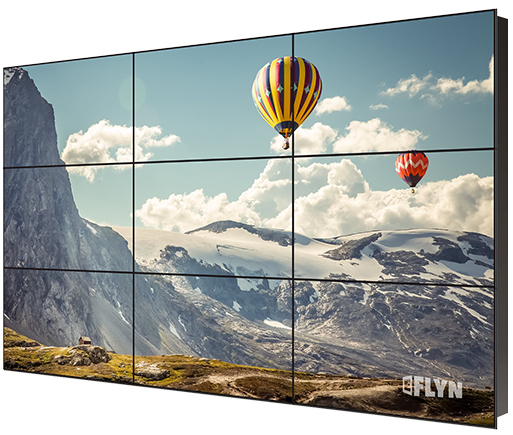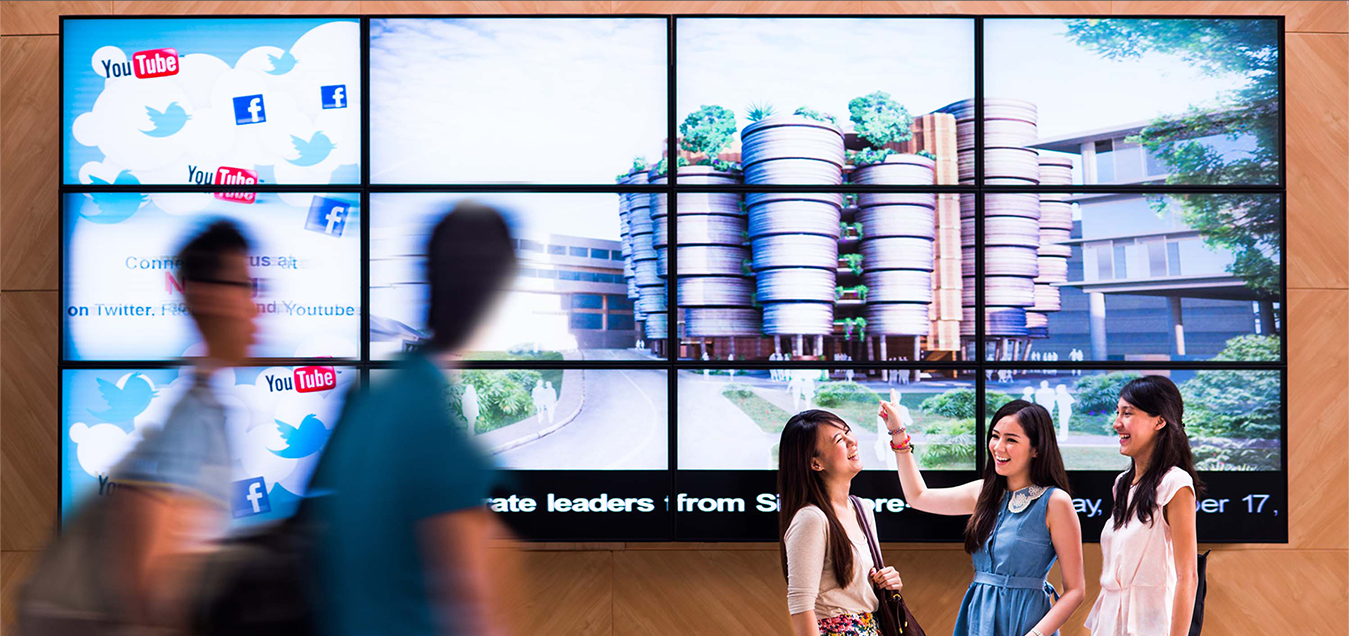 Industries
From education and health to retail, video walls can make a difference in your advertising
Eflyn video wall displays and software technologies can be used in a variety of industries, including retail, hospitality, events, advertising, education, non-profit and fundraising.
Menu Boards
Flexible arrangements for menu boards
Choose what to promote, when to promote it and spark interest with your restaurant customers. With the flexibility of wall-mounted digital signage displays, you'll have the freedom and control to manage your digital menu at any location.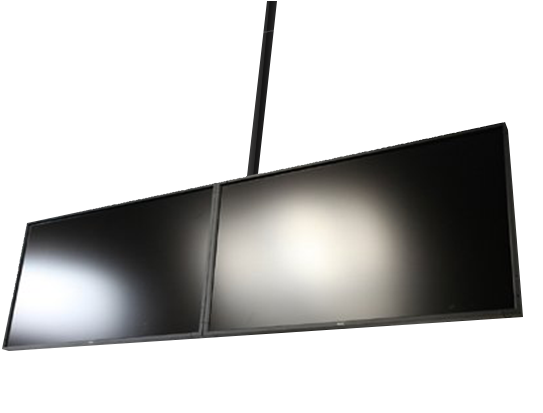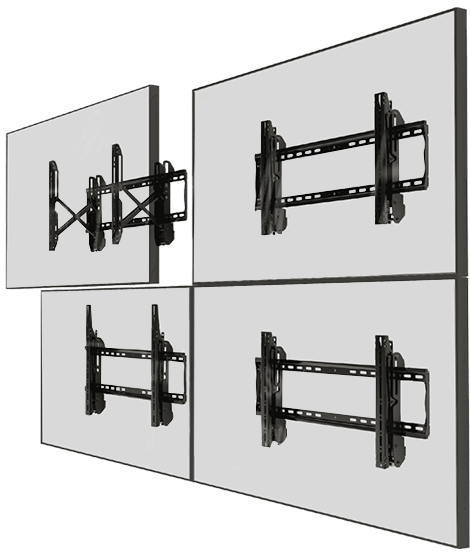 Mounting Systems
Free-standing or wall-mounted video walls.
Eflyn video walls can either be mounted or operate free-standing. Our mounting systems offer a variety of options for different screen sizes, arrangements, orientations or number of displays. Setup large arrays of screens utilizing the Daisy Chain Option Board and built a video walls can be constructed up to 83m² (894sq.ft).
Meet with an Eflyn Specialist
Bring the power of digital engagement to your business
Want to learn about digital signage? How about self-serve kiosks or setting up your own video wall? Learn from one of our digital engagement experts about the latest in interactive display technologies and software.